Performance by Mel Thibodeau & Juli Majer, sounds by Chandra Melting Tallow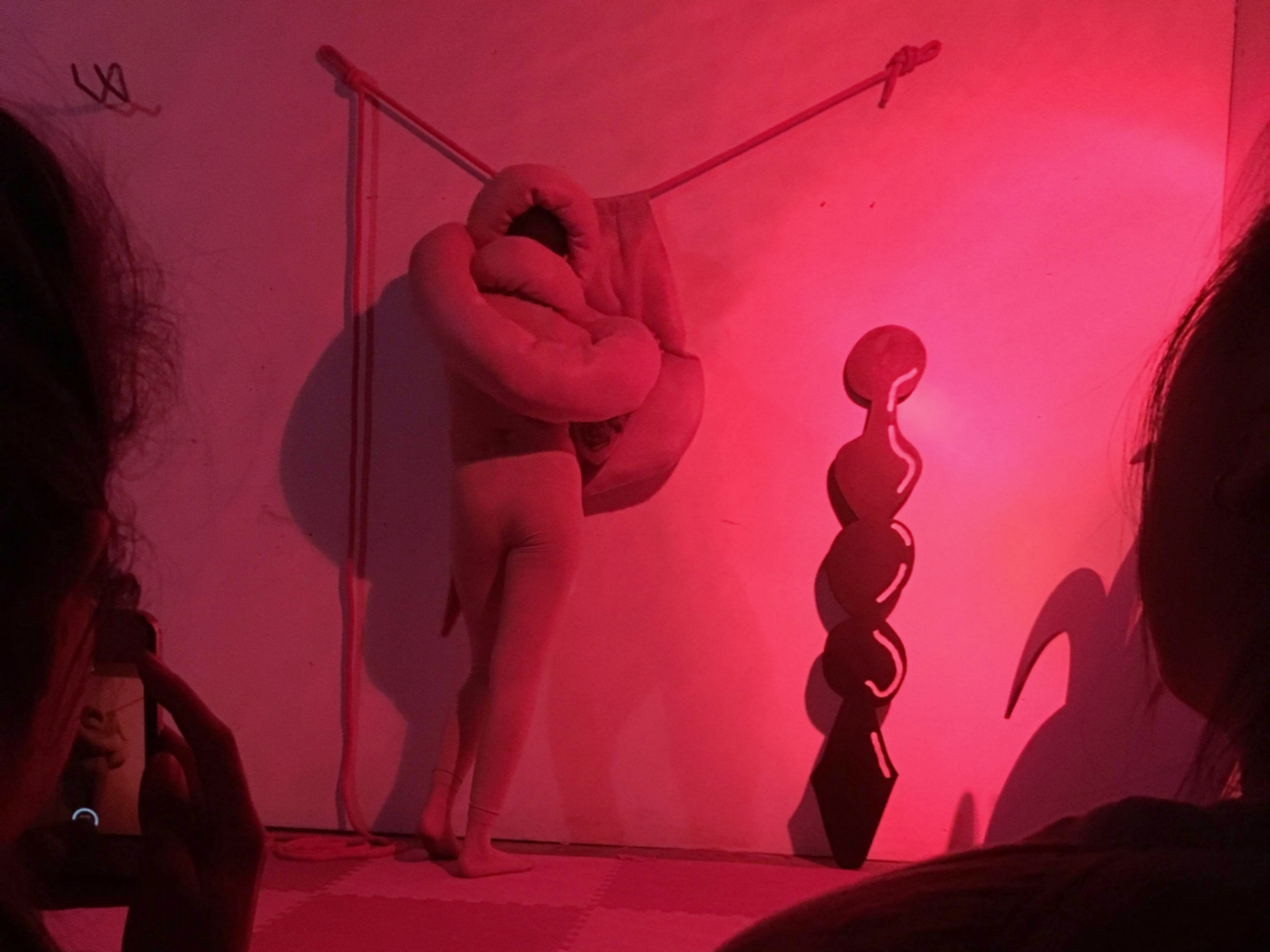 Special thank yous to Chad Murray and Kara Hansen putting together this evening of performances @ Sunset Terrace, to Gabi Dao for video documentation, and to Jay Yoon & Sonja Ratkay for photo documentation
"Puddle Popper" was a collaborative project with Mel Thibodeau, Sarah Davidson, Juli Majer, and Sonja Rakay, at Dynamo Arts Association in Vancouver, BC. Following this show, the group formed a collective and took on the show's title as their name.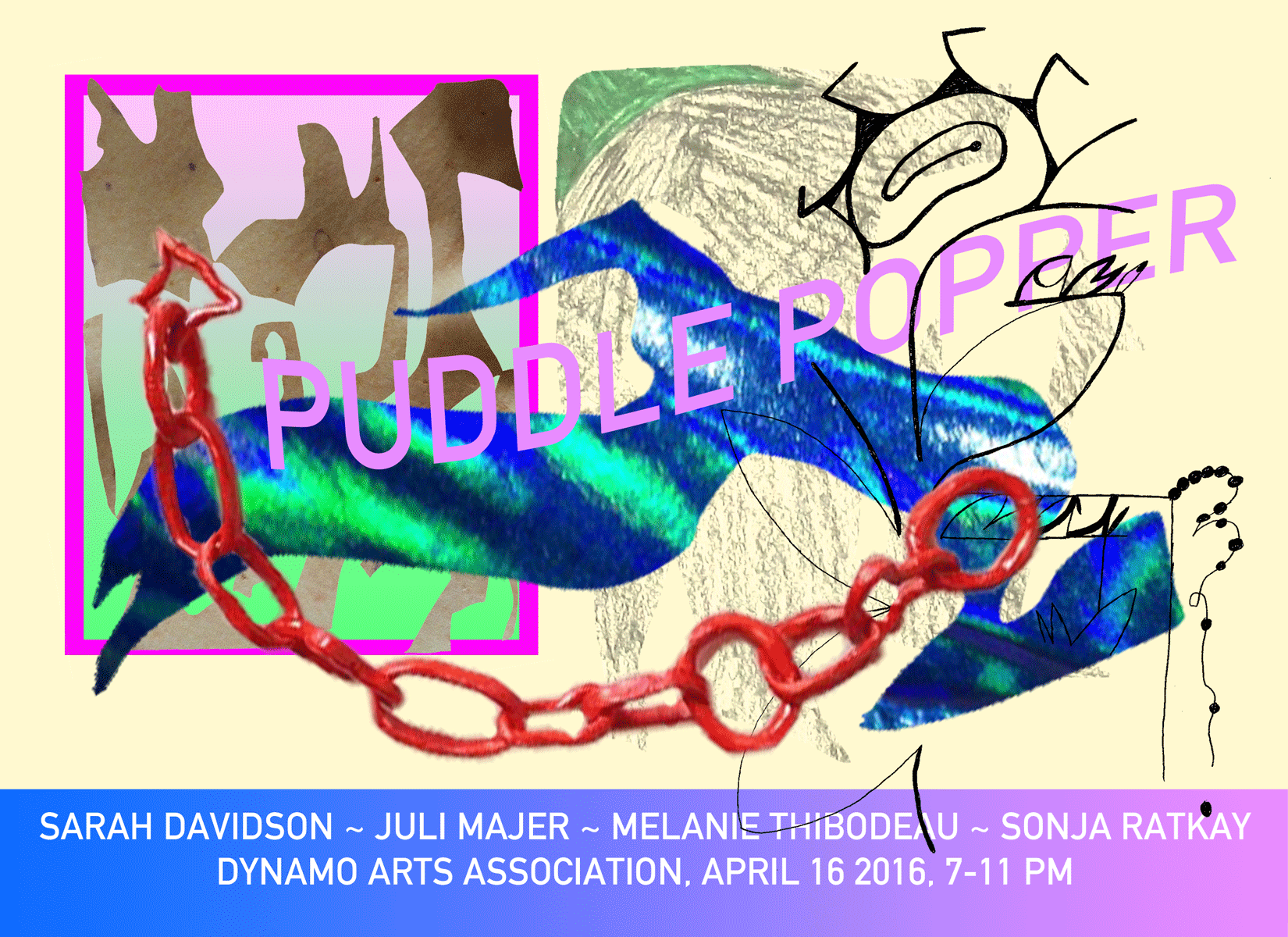 Photo documentation by Lukas Engelhardt
Summer group exhibition ft. Amanda Crain, Chelsea Yuill, Kai Choufour, Jack Morris, Natalie Schmidt & Mel Thibodeau


Centre: Composition, Melanie Thibodeau & Amanda Crain. Foam, Metal, Vinyl, Plaster, Spray Paint


Untitled, Melanie Thibodeau. Acrylic and oil on canvas, various synthetic materials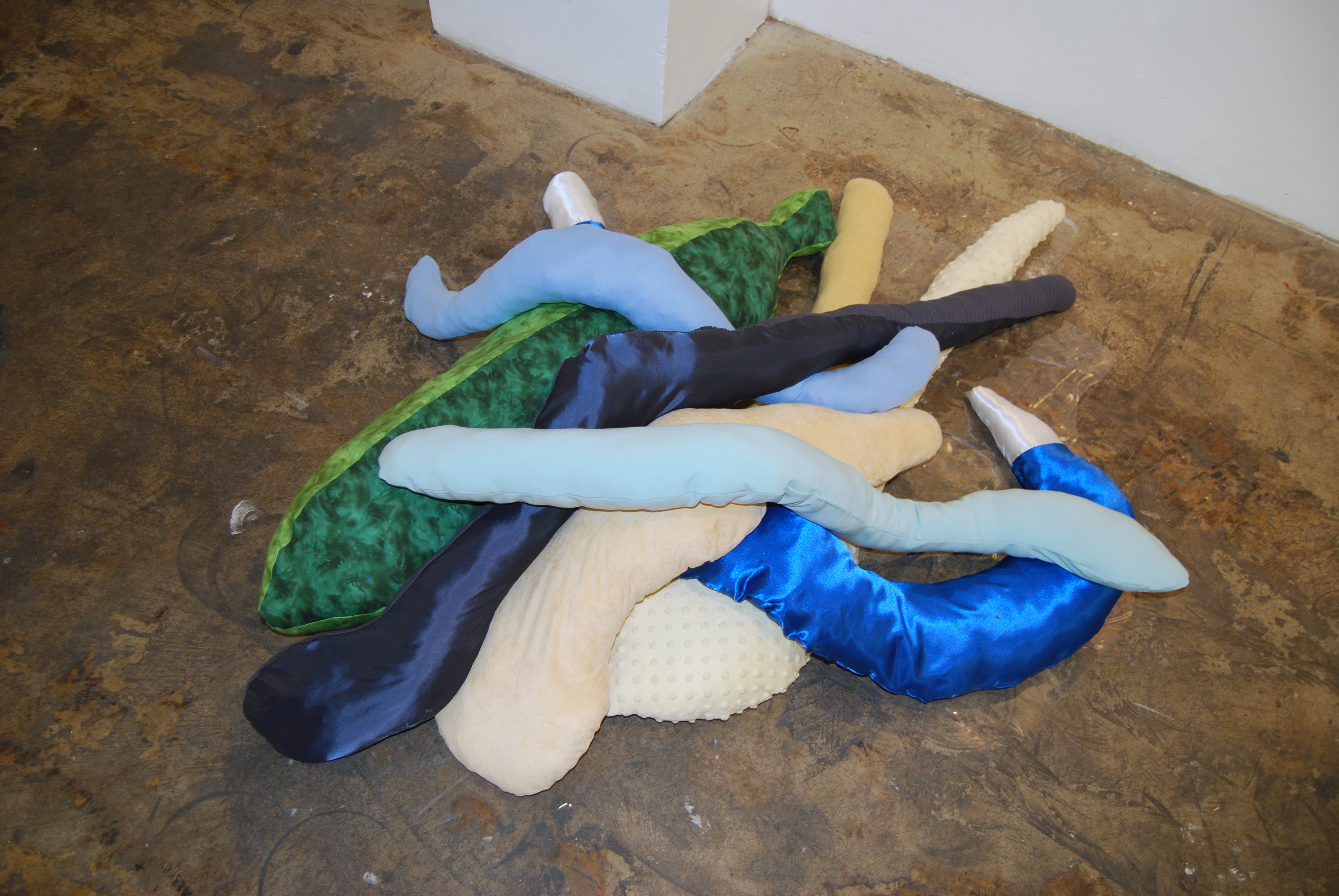 Fountain, Jack Morris. Inflatable Objects, Spray Paint, Water, Rocks


Left: Material Conjunction, Chelsea Yuill. 16 mm found footage, paint, projector, digital file, computer, monitor. Right: Desk Lamp, Jack Morris. 100 ft extension cord, Spray Paint, Lamp.


Untitled, Natalie Schmidt. Found sign, Concrete, Spray Paint, Wood, Fabric, Rope, Tiles, Wiffle Ball


Industrial Study, Amanda Crain. Found concrete forms, Building Material, Donated Cylindrical Plinth, Found Construction Fence, Spray Paint


Sun Gazers, Kai Choufour. Paper, cardboard, sunshine, pins


Collaborative exhibihtion by Mel Thibodeau & Anya Vetrova at The Something Club in Vancouver, BC.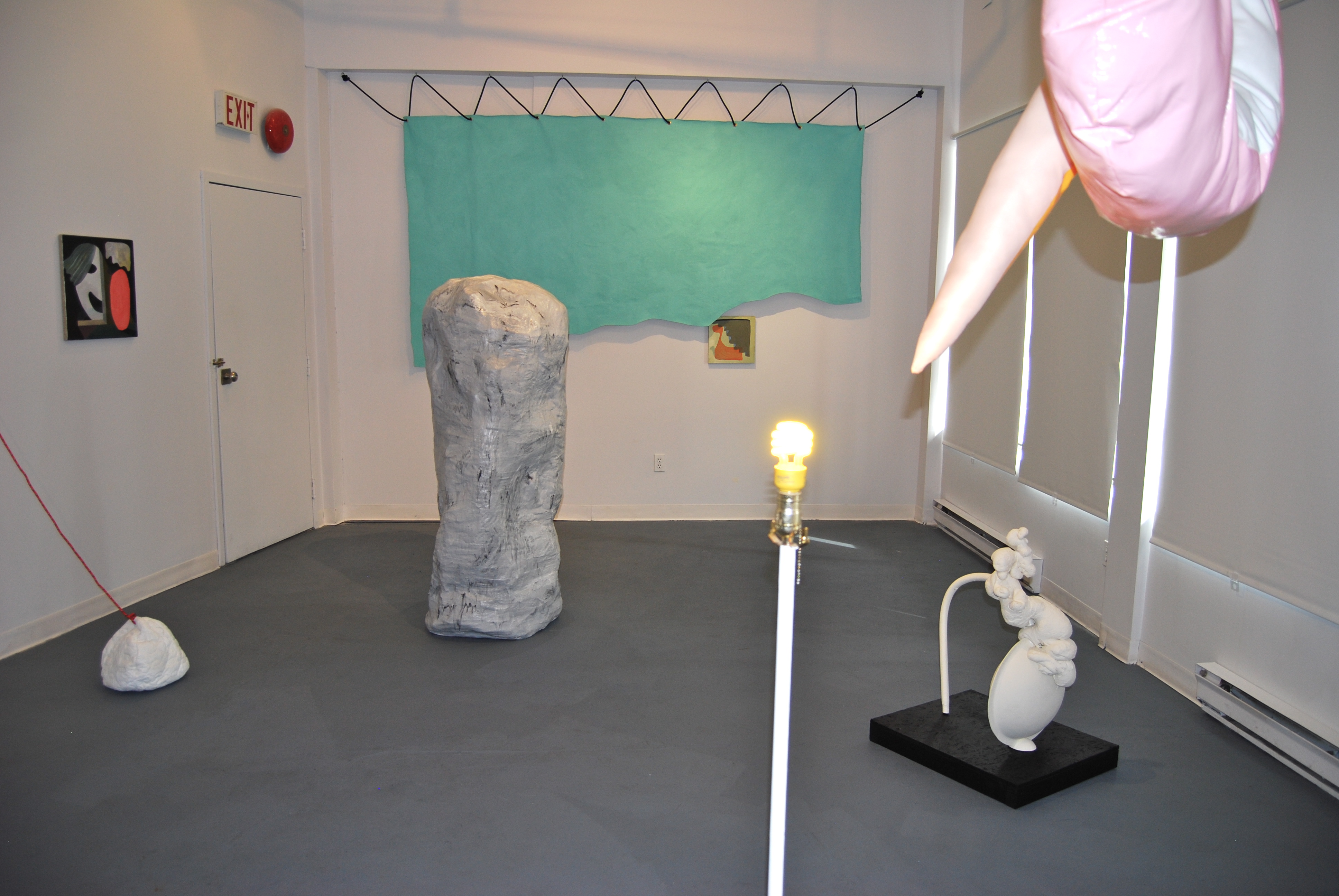 Collaborative installation with Juli Majer, 2014 at Emily Carr University of Art & Design.